Regular price
$67.90 USD
Sale price
$33.95 USD
Unit price
per
Sale
Sold out
Low in stock, ready to ship
Care Instructions

Preferably hand wash
If washed in washing machine, Use delicate setting and cold water.
Air Dry or Tumble dry in low temperature (Delicate settings)
*FLASH SALE*

GET 

50%

 OFF TODAY!
(Flash Sale Expires at 11:59pm PST or When Out Of Stock)
Keep your baby warm and hugged as if they were in the womb!
Introducing our Cozy Sherpa Baby Sleeping Sack – The Perfect Bedtime and nap time Companion!. These warm and delicate baby sleeping bags are a must-have for your baby this winter. Keep your baby warm at all times during nap time, at home or even when you go on walks to the park.
✅ 

UMATCHED WARMTH:
Wrap your precious bundle of joy in the
warmest
embrace with our Sherpa baby sleeping sack. Crafted from premium Sherpa fabric, it provides
unparalleled warmth
, making it ideal for colder nights or chilly winter adventures
. 
The
baby sleeping sack 
is warm thanks to its sherpa cover in the outside. 
✅ HYPOALLERGENIC: Rest easy, knowing your baby's sleep environment is free from allergens and irritants. It is crafted with premium materials that are very gentle to your sensitive baby's skin. The inside of this winter baby sleeping bag is covered with 100% cotton and feels delicate to the skin.
 ✅ PROMOTES SOUND SLEEP: As parents, we know how crucial a good night's sleep is for your baby's growth and development. The snug fit and warm design of our Sherpa baby sleeping sack provides a sense of security and comfort for the baby.
✅ REDUCES STARTLE REFLEX: Say good-bye to sudden wake-ups, our sleeping bag mimics the warmth and snug environment of the womb and reduces the baby from waking up from startle reflex. Less startle reflex more deep sound sleep
✅ #1 baby sleeping bag in US and Canada perfect for newborns and babies 3-9 months.
Perfect as nursery swaddling blanket to help your baby sleep and stay cozy. The baby sleeping bag comes with flaps big enough to cover the baby's body and keeping his/her heat inside the bag.
Discover the wonders of our Hunny baby Sleeping Bag by prioritizing your baby's comfort and safety. Our innovative sleeping sack guarantees a peaceful night's sleep for your little one, reducing the startle reflex and promoting a secure sense of coziness. Invest in your little one and give them the best of the world.
* Warning: Please ensure that the sleeping bag is the right size for your baby and that it is not too big or baggy. Ensure that your baby's face, mouth and nose are always uncovered at all times to avoid suffocation and/or potential death. Always keep checking your baby to ensure they are well, airways are unobstructed and sleeping well.*
View full details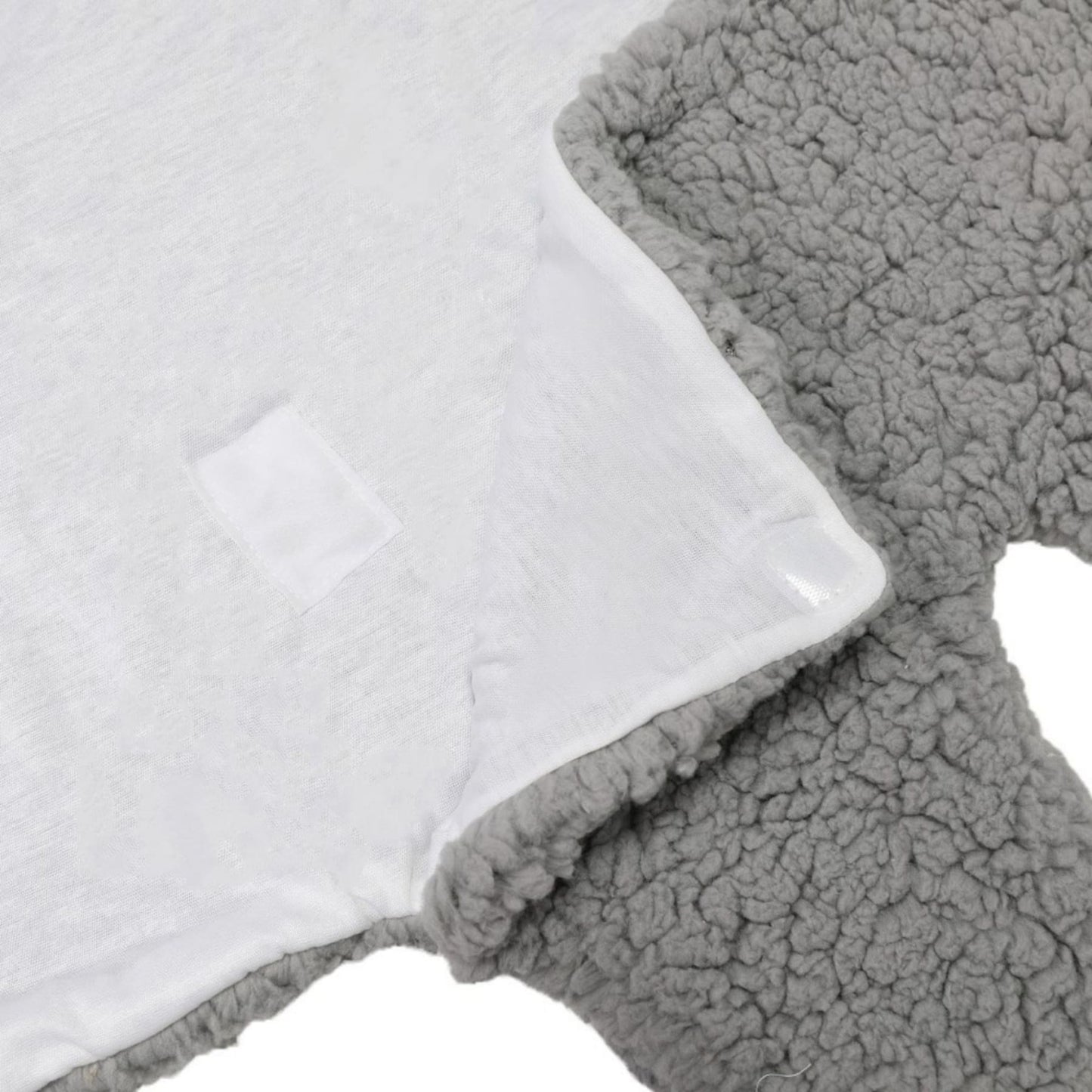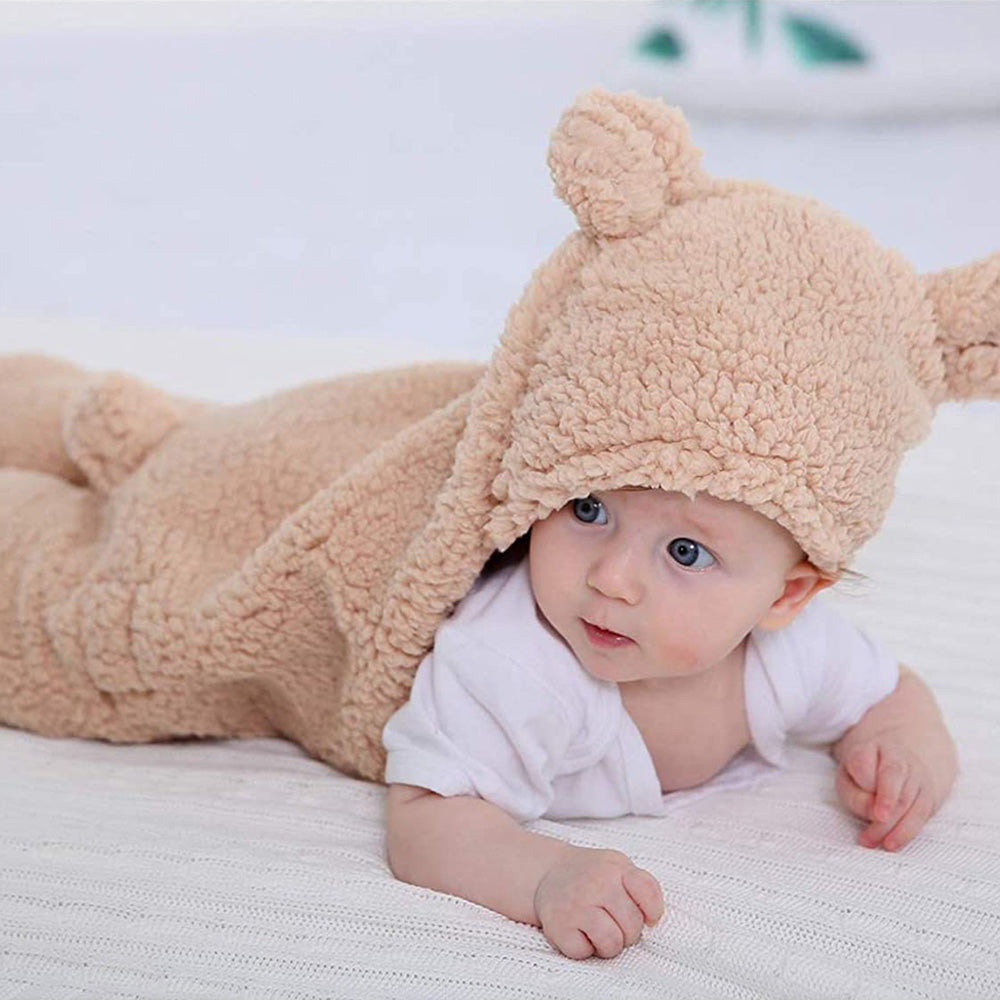 Keep your baby warm and happy
Our Hunny Baby Sleeping Bag is delicately and specifically crafted to mimic the environment of the womb; therefore, giving your baby sense of security, protection and happiness.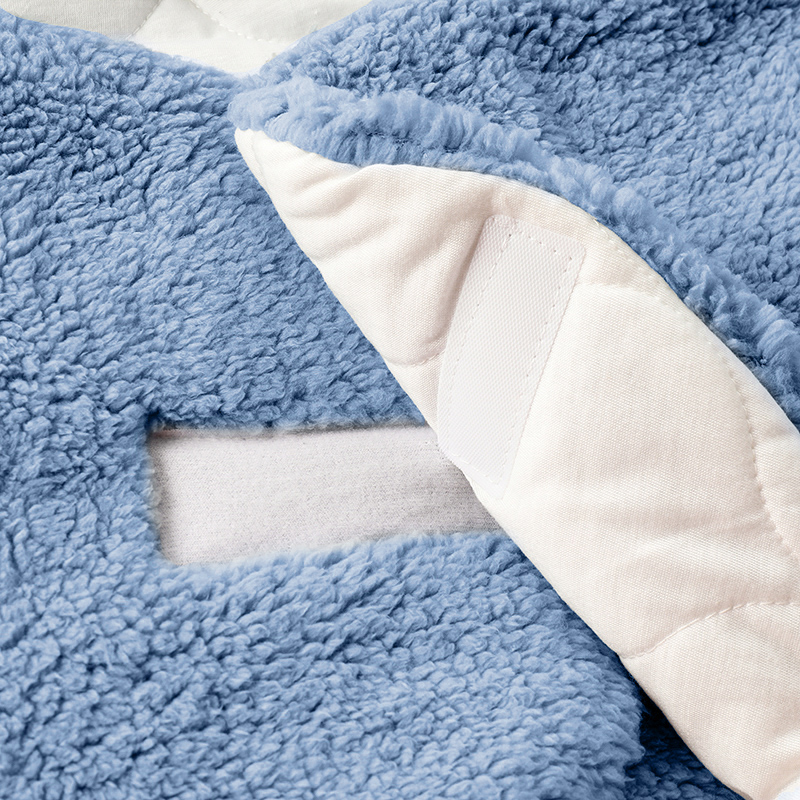 Versatile and Easy to Use
With a convenient strong Velcro, dressing and undressing your baby becomes hassle-free and super easy.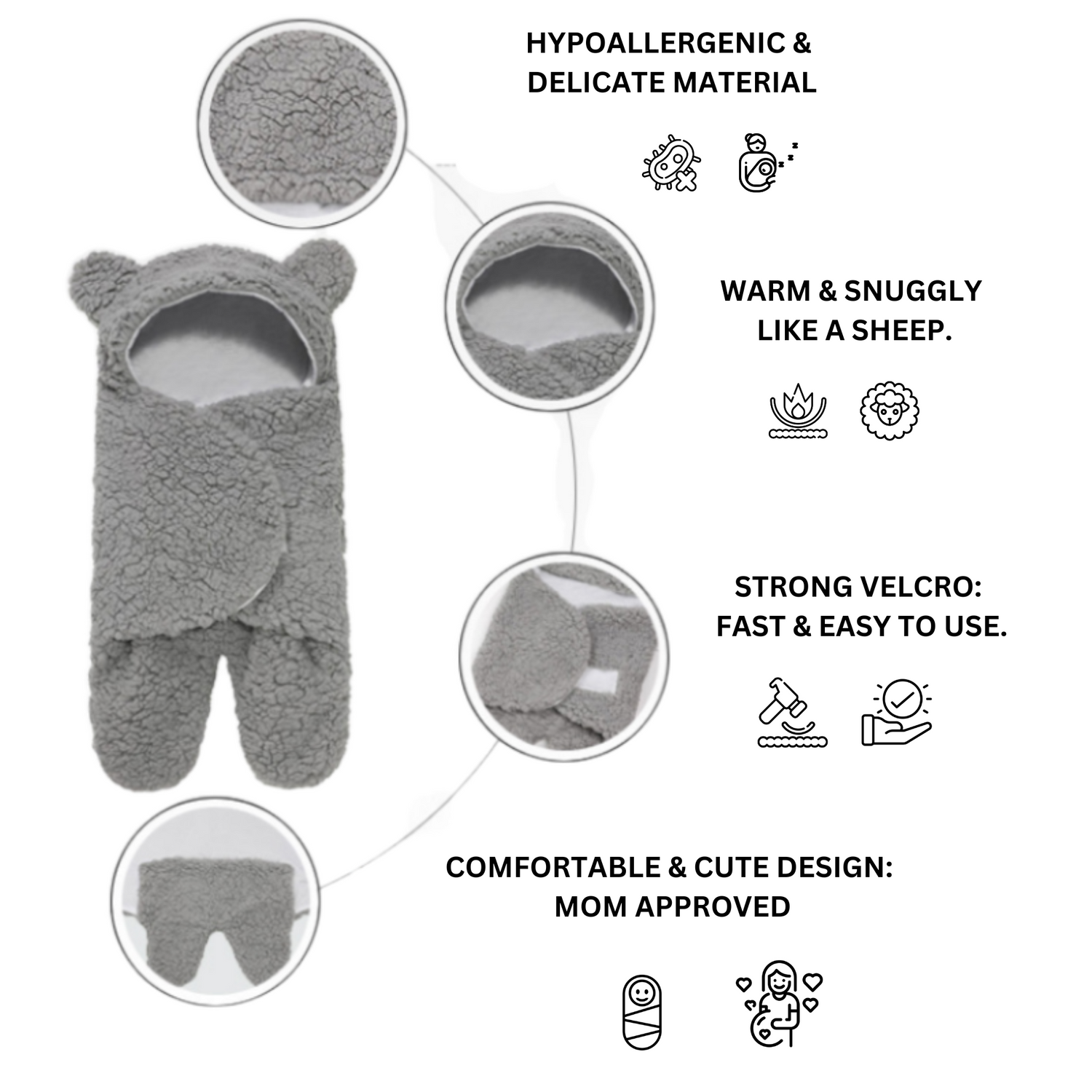 Premium Quality and Durable Design.
We take pride in using only the finest materials to ensure longevity and durability in our Sherpa baby sleeping sack.
Our Hunny Baby Sleeping Back is a game-changer for new parents, providing peace of mind and comfort to both babies and caregivers.
Free Shipping

🚚 Enjoy our free shipping*

100% Satisfaction Guarantee

Experience worry-free shopping with our satisfaction guarantee, providing you with a peace of mind and confidence in your purchase.

Customer Support 24/7

Shop with ease with our 24/7 Customer support team ready to assist you with anything you need.