Regular price
$162.00 USD
Sale price
$80.95 USD
Unit price
per
Sale
Sold out
Low in stock, ready to ship
*FLASH SALE*

GET 50% OFF TODAY! 
(Flash Sale Expires at 11:59pm PST or When Out Of Stock)
Looking for a spacious baby diaper bag to fit everything you need yet elegant and stylish?
"
This diaper backpack has super large capacity, which can hold all my baby stuffs ( such as diaper, milk bottles, wipes, snakes, and baby clothes). The bag surface is waterproof and easy to clean. The lining quality is excellent. This bag also contains two stroller straps, which allow me to attach it to my baby stroller. You don't have to carry the backpack all day. I Really recommended this diaper backpack and it worth the value.
"
⭐⭐⭐⭐⭐
Chloe Chalmers ✅ Verified Buyer
The premium Faux Leather Diaper Bag Backpack™ is the perfect solution to help you carry and organize everything you need for your baby when you go out. Its backpack design makes it easy, comfortable and stylish to carry anywhere the day might take you.
The best solution to changing your baby anywhere. Our new and versatile design comes with an expandable baby changing station that can also be used as a sleep area and play area for your little one. This is an all-in-one convenient diaper bag that will keep all your items neatly organized.
Reasons Why the Faux Leather Diaper Bag Backpack™ Will Change Your Life.
✅ VERSATILE AND PRACTICAL: Our Faux Leather Diaper Bag Backpack™ comes with an expandable changing station that can also be used as a playing area or rest area for the baby. It also comes with a mosquito net to protect your little one.

✅ SPACIOUS AND FUNCTIONAL: Its spacious design comes with wide compartments and different pockets to help you carry and organize neatly everything you need. It is also designed to help you find everything faster and hassle-free.

✅ VERY EASY AND COMFORTABLE TO CARRY: Our cruelty-free leather diaper bag backpack has very comfortable and well-padded straps that won't dig in or hurt your shoulders. It is designed to carry and distribute the weight evenly to not hurt your back. 

✅ MULTI-FUNCTIONAL AND STILYSH: This diaper bag backpack is made of vegan waterproof leather for rainy days, comes with two strollers straps to also carry with a stroller (in case you get tired), a phone charging port, unisex and stylish to wear. 


If you want a versatile and large capacity diaper bag, then allow us to help you
fit all your needs
. The 
Faux Leather Diaper Bag Backpack™ will help you carry and organize everything you need when on the go. 
With the
Faux Leather Diaper Bag Backpack™
, you can
organize
and find all your baby's essentials in one bag wherever you go. Its large capacity and different pocket structures allow for faster and easier retrieval of items. The expandable back converts into a baby padded changing station to take care of anything anywhere.
✅ Let's do motherhood a lot easier and convenient. Invest in your premium 
Faux Leather Diaper Bag Backpack™
View full details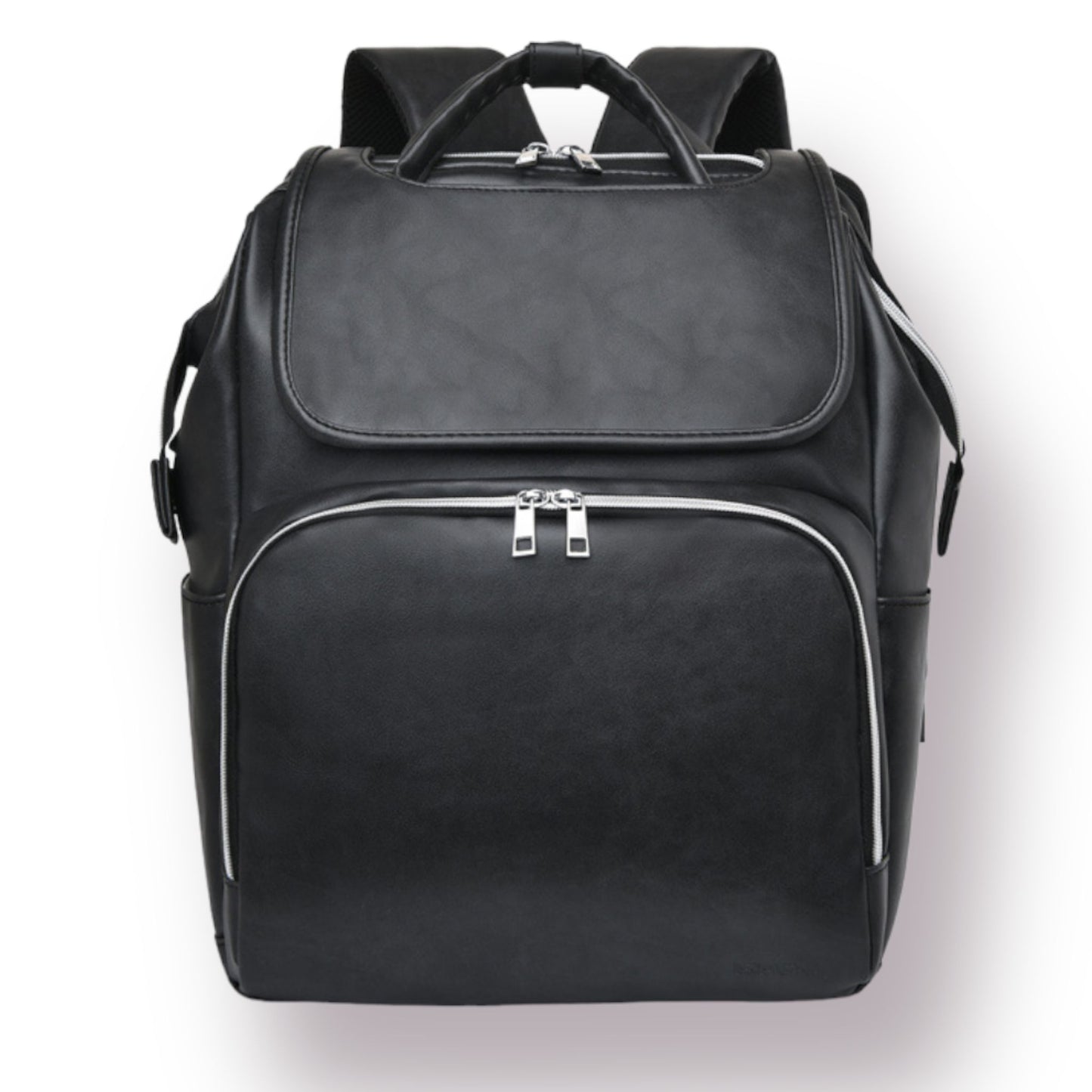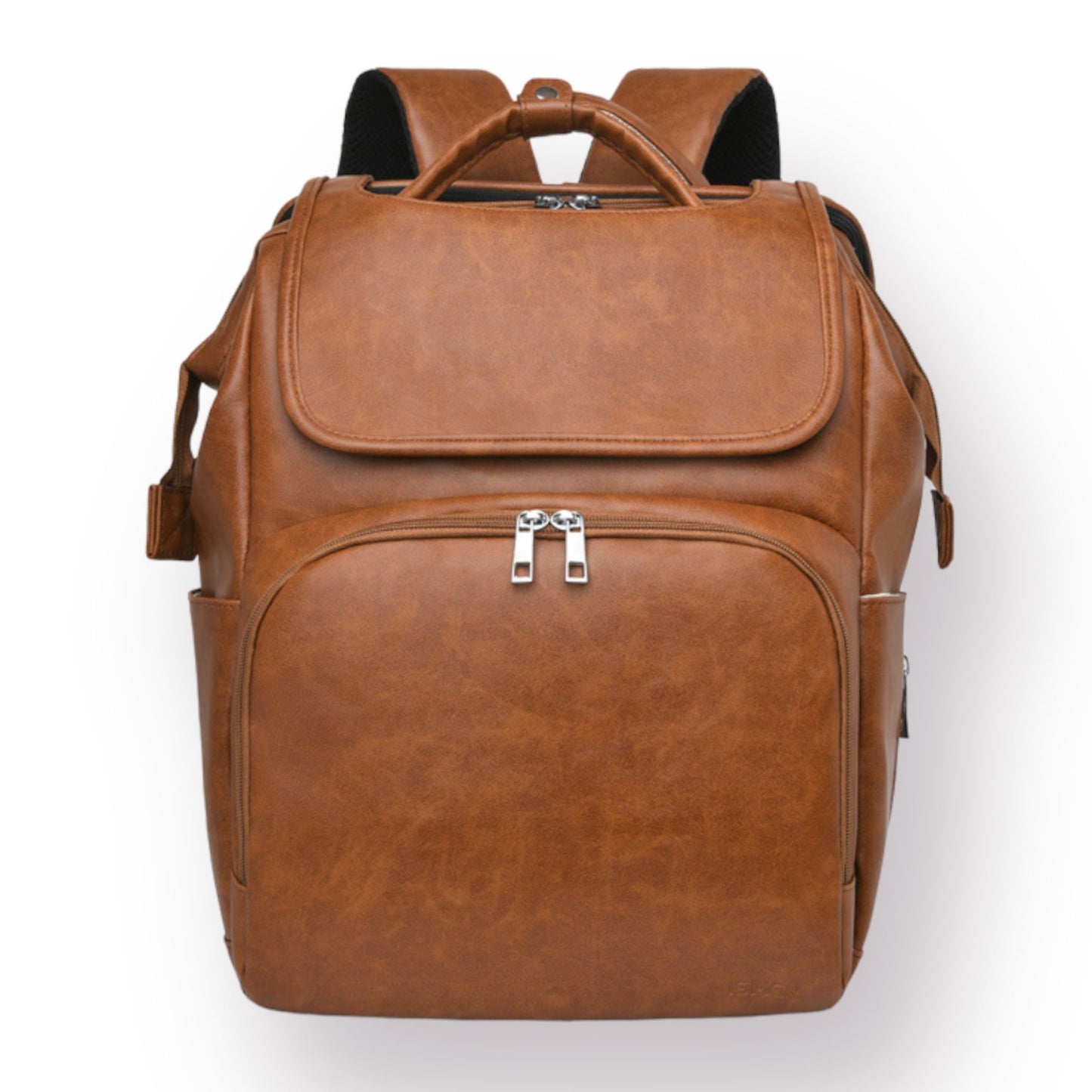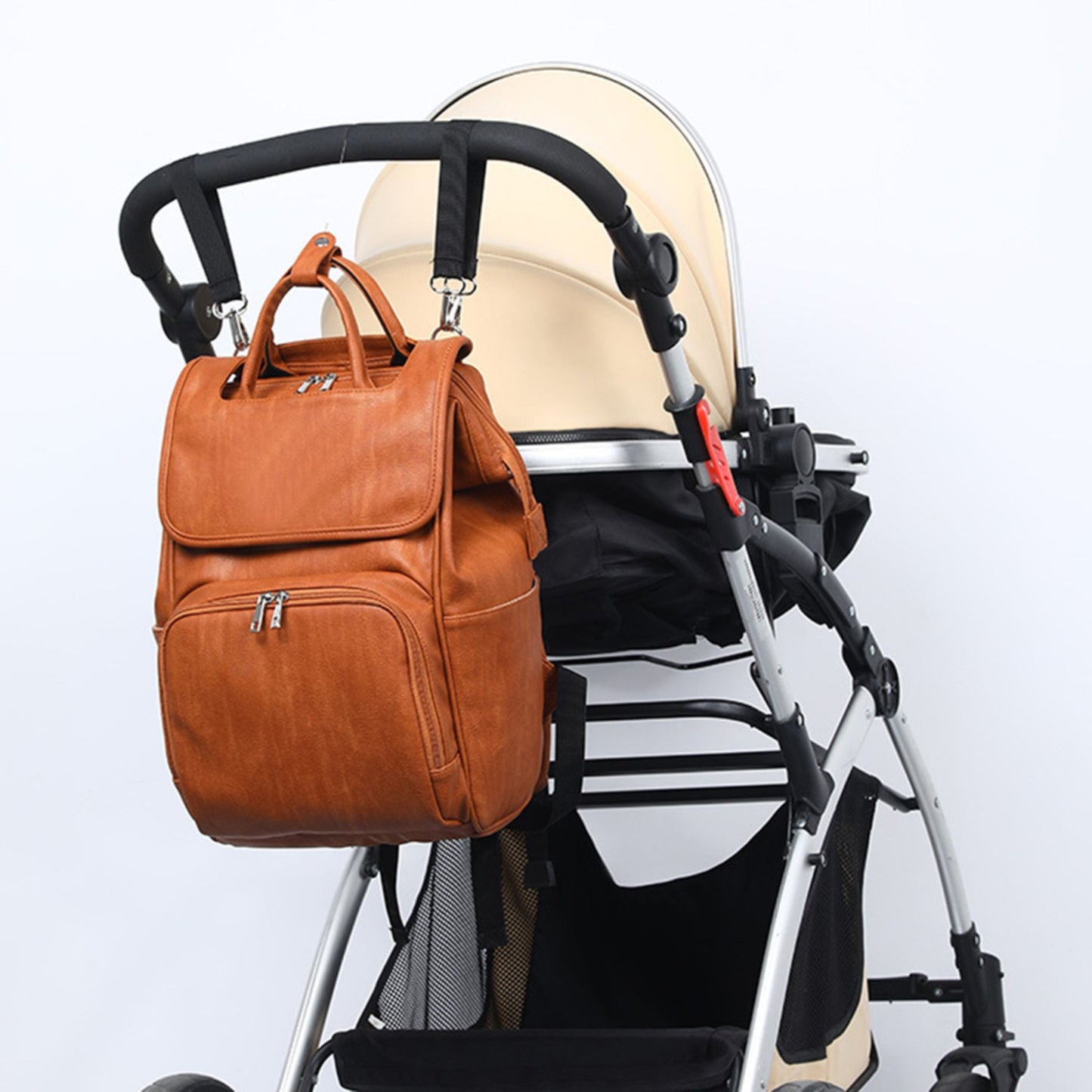 Free Shipping

🚚 Enjoy our free shipping*

100% Satisfaction Guarantee

Experience worry-free shopping with our satisfaction guarantee, providing you with a peace of mind and confidence in your purchase.

Customer Support 24/7

Shop with ease with our 24/7 Customer support team ready to assist you with anything you need.