Regular price
$131.95 USD
Sale price
$65.95 USD
Unit price
per
Sale
Sold out
Low in stock, ready to ship
*FLASH SALE*

GET 50% OFF TODAY!
(Flash Sale Expires at 11:59pm PST or When Out Of Stock)
It is time to start eating your favorite food in a fun way.  
"I love these. Super easy to clean and sturdy enough to handle my BLW munchkin. The bowl and the plate have a "sticky" bottom surface to keep from sliding or spilling over and a cute bamboo cup. So easy for toddler to use."
The Bubba Bamboo Baby Tableware Set™ is the solution to help your baby eat and explore food during the Baby Lead Weaning (BLW) stage in a fun way. This beautiful and eco-friendly bamboo tableware set for babies and toddlers comes with a strong suction base on the bowl and plate to avoid your child from tipping them over or dropping the food and bowl on the floor.
Our sets are the best solution for your baby when you are introducing them to solids, and they are learning how to eat and use utensils. These bowls create independence, teach them how to use utensils, manners at the table and motor skills such as grasping and holding. The base sticks firmly on the surface avoiding your baby from tipping over the bowl or making spills. 
Reasons Why the Bubba Bamboo Baby Tableware Set™  Will Change Your Life
✅ SAY BYE TO SPILLS AND MESS: The bamboo bowl and plate have a strong suction base that allows the bowl and plate to stick firmly to the surface, so your baby cannot it lift t or tip it over.
✅ VERY SAFE & SECURE: The bowl and plate are sturdy enough and stick to any surface firmly to help your baby through the process of Baby Led Weaning (BLW).
✅ DEVELOPS MANNERS AND HELPS THROUGH BLW: Bubba Bamboo Baby Tableware Set™ give your baby the freedom to use their hands to hold the spoon and learn how to hold and grasp things. It also teaches your baby how to start using utensils at the table.
✅VERY EASY TO CLEAN: These bowls are very easy to wash with warm water and soap. Food stains and left overs wash-off very quickly and easily. The Bamboo set air dries in seconds.
Want to introduce your baby to solids and help them eat independently? Allow us help your baby build independence while exploring different delicious food at meal time with these silicone bowls. These baby silicone bowls are safe to use and handle.
With the Bubba Bamboo Baby Tableware Set™, your baby will be able to safely eat solids and learn with this eco-friendly and safe set. These bowls have strong suction at the base that will prevent your baby from making spills or tipping over the bowl.
✅ Let's make baby eating more fun with less of a mess. Invest in your Bubba Bamboo Baby Tableware Set™.
weight: 705 g (whole set)
Note: Always remember to wash clean and sterilize this in hot water before first use.
Materials

Natural Bamboo
FDA & BPA-Free Silicone
Dimensions

weight: 705 g (whole set)
Care Instructions

Step 1:

Use a wet soft sponge or cloth with some soap to clean any left overs.
Gently scrub the bamboo with the soapy sponge and water.
Use a thin straw cleaner to thoroughly clean the inside of the straw to get saliva, bacteria and left overs from there.
Rinse everything with water.

Step 2:

Step 3 (Optional)

Use a cloth and damp it with coconut oil.
Apply coconut oil on the bamboo to preserve its state and make it look new every time.
Clean any excess of coconut oil.
Let air dry.

For more information, check our video about how to clean and take care of your tableware set on our YouTube channel.
View full details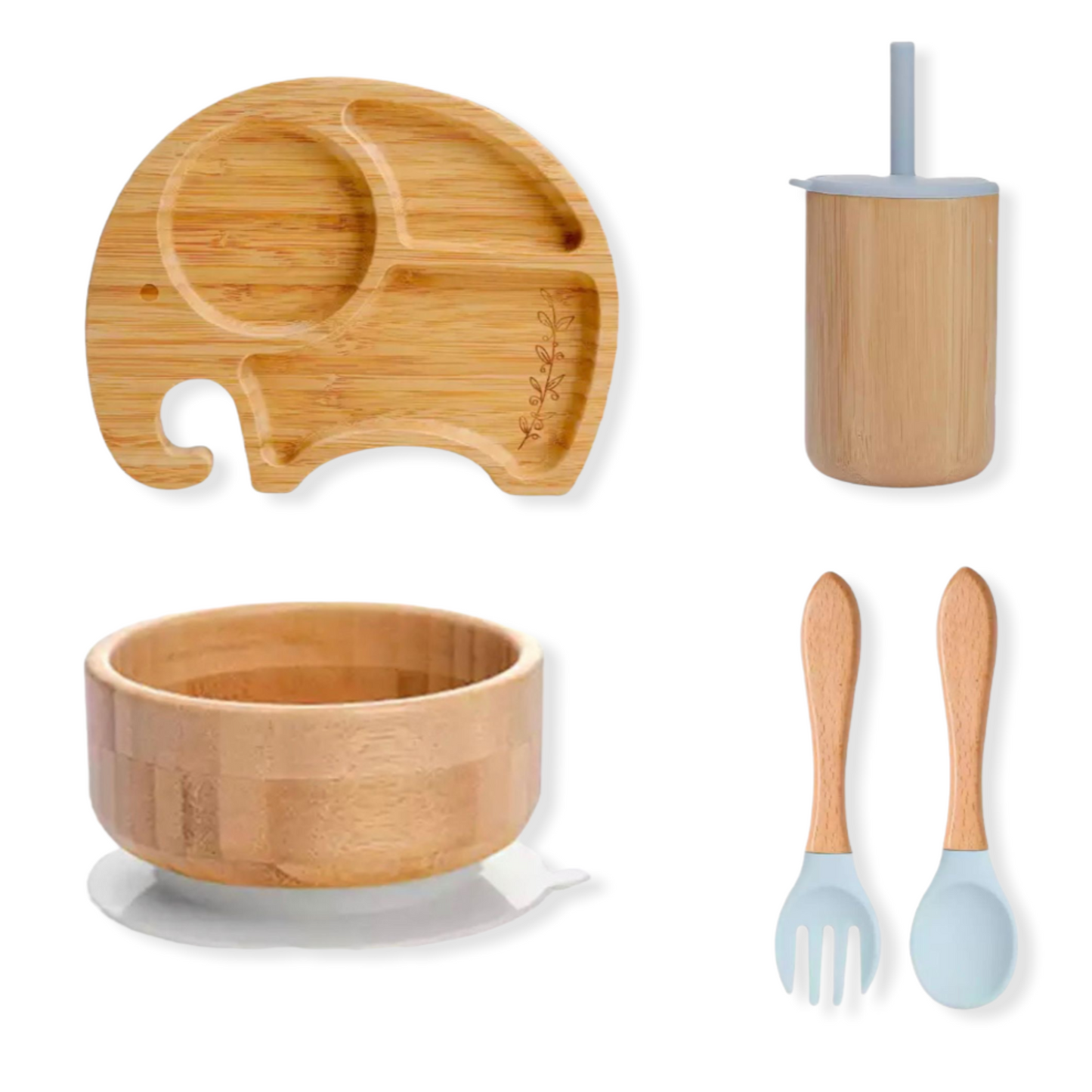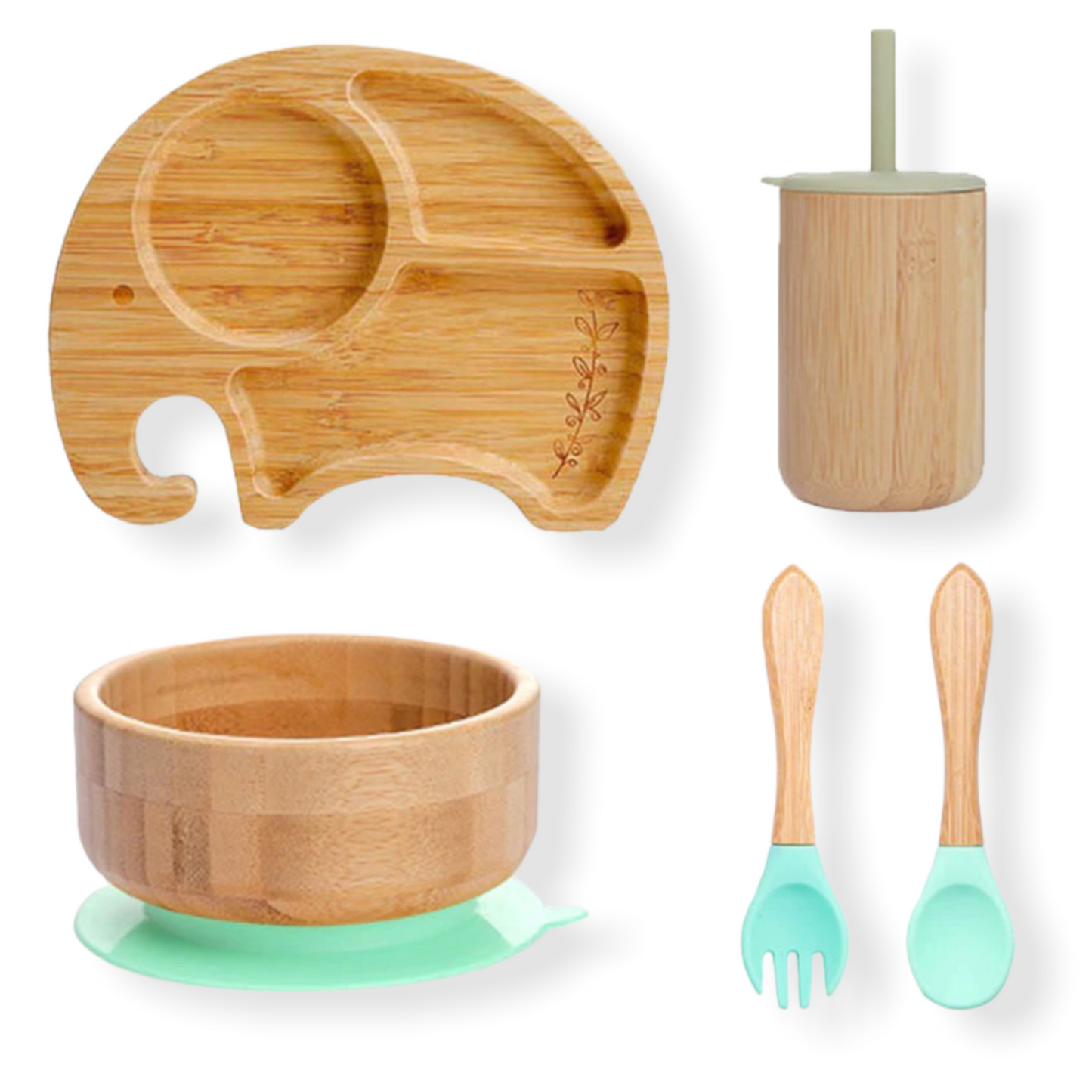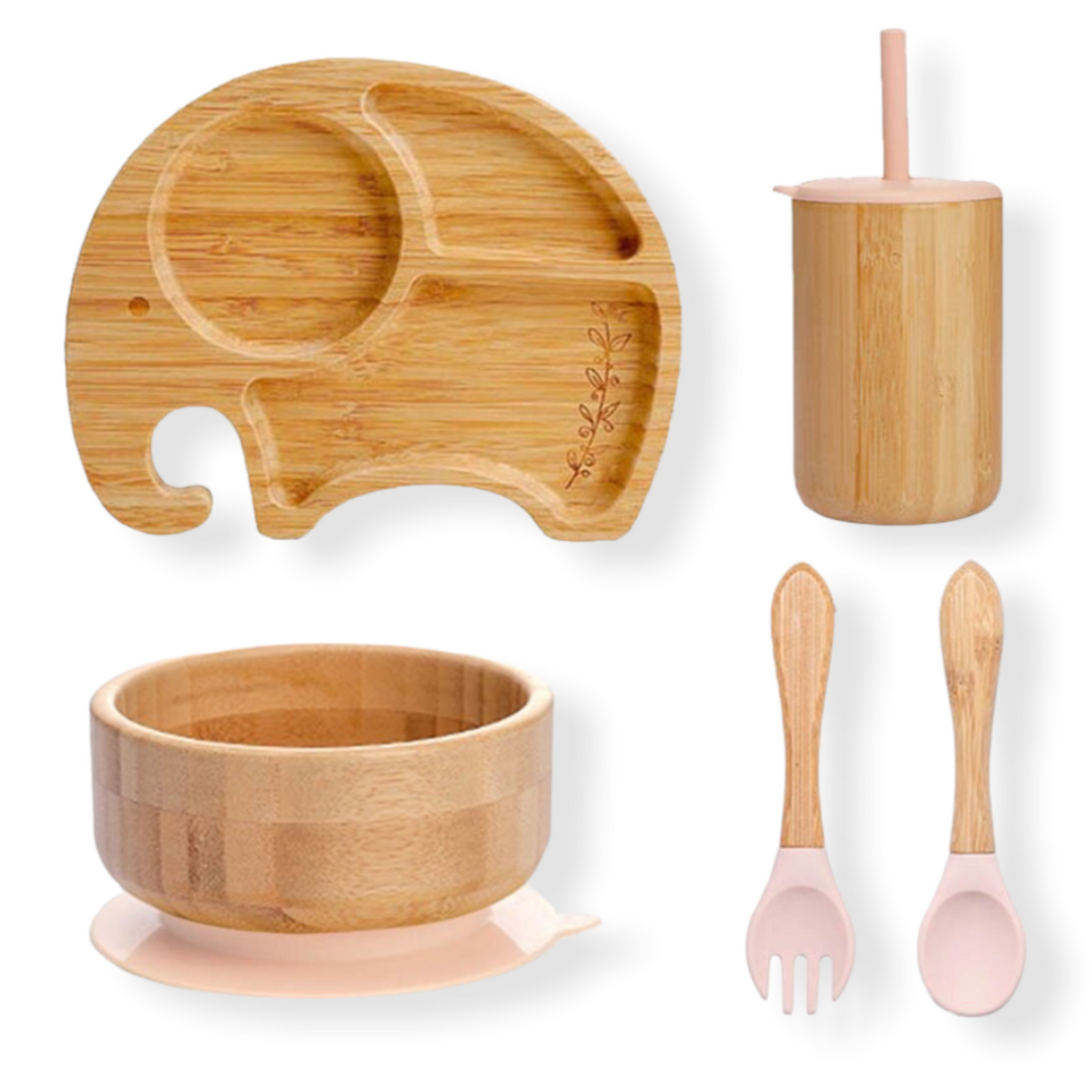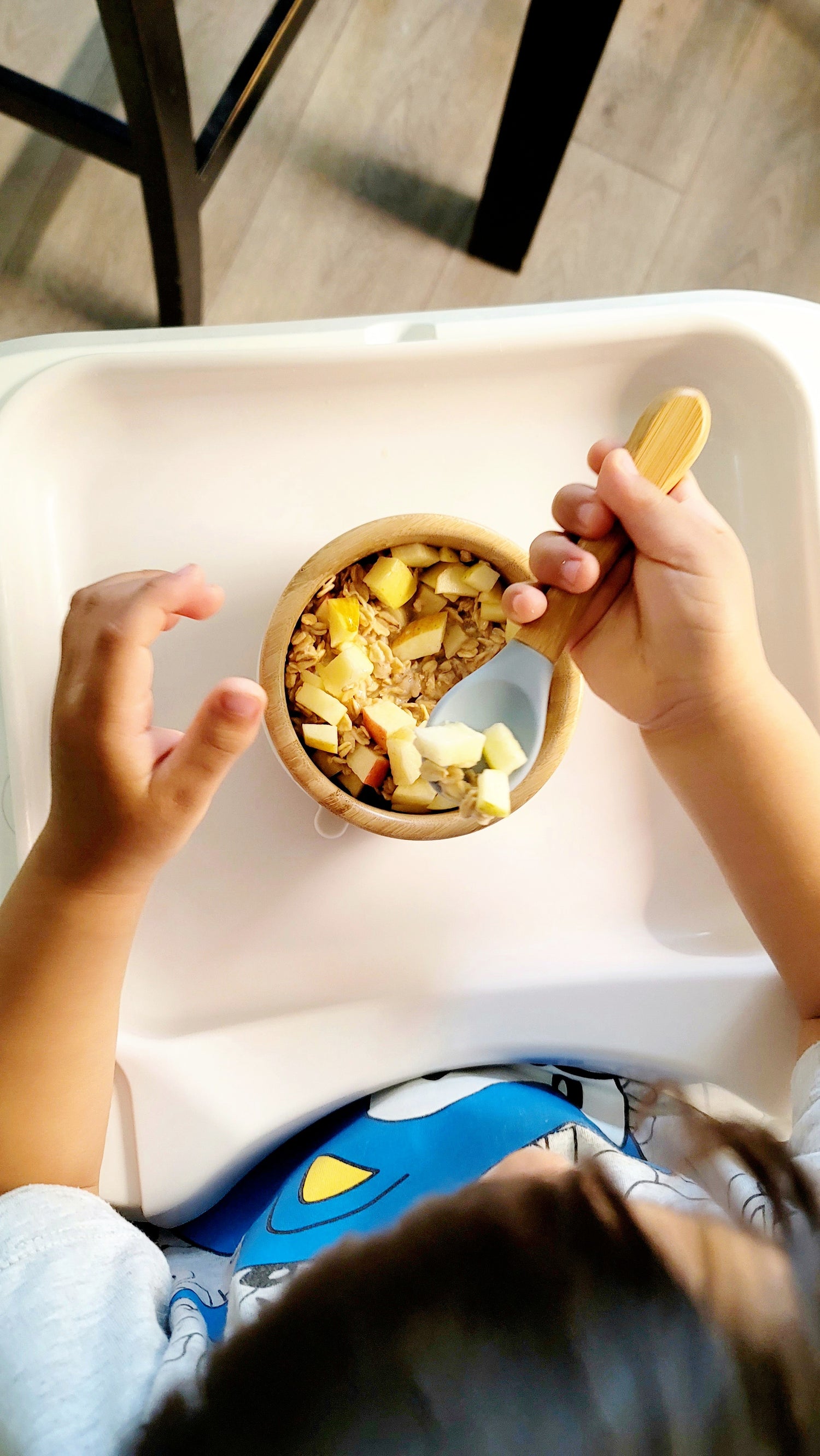 Natural Bamboo 🎋
Made of 100% natural bamboo, our tableware set is completely safe for your baby to use and also sustainable for the planet
It is actually very good. the plate has three different dividers where i can put different type of foods and organize it better so that my baby finds it appealing and fun to eat. Great bamboo too and it is so easy to clean.
Free Shipping

🚚 Enjoy our free shipping*

100% Satisfaction Guarantee

Experience worry-free shopping with our satisfaction guarantee, providing you with a peace of mind and confidence in your purchase.

Customer Support 24/7

Shop with ease with our 24/7 Customer support team ready to assist you with anything you need.